Yes I know it is only August and that it is about 40 degrees out there in the shade, but as my wonderful Bulgarian neighbours keep telling me…winter is coming!! No shit Sherlock! It has been at the forefront of my mind ever since moving over here to ensure that the house is ready and warm for the onslaught of everything an Eastern European winter can throw at us and so far we have done pretty well (even if I do say so myself).
This week the roof was made water tight with three chimneys being removed in the process – we don't need the chimneys and leaving them in place just gives the water somewhere else to try and get in – so down they came. The chimney we do need which sits directly above where the Petchka (which has ARRIVED by the way:-)) will be positioned, typically only goes half way up and stops before it protrudes through the roof. To summarise the one bloody chimney we need isn't really a chimney at all and this will be being re-built this week and following that brand new guttering around the whole house and that's the roof finished.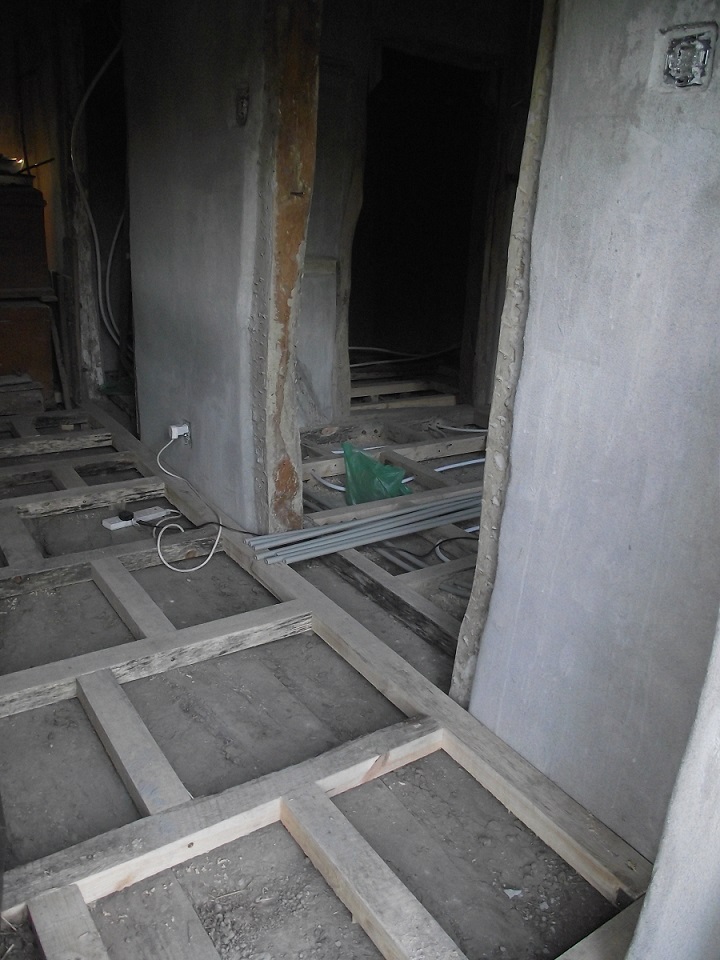 We have finished the rendering upstairs (the new bathroom, the walk in wardrobe, the new toilet, the corridor and lastly what will be our bedroom) – I am the most grateful for this being complete as ever bit of this has been mixed by hand in a wheelbarrow in silly heat…so glad it is over.
This being done has meant we could start work on putting down the floor frames and the central heating and bathroom plumbing…yes my lovely neighbours, central heating here we come and not only that we are also running the pipes around the room to give us a little bit of underfloor heating too – how posh is that!
It has been an amazing transformation up there, from mud floors, tatty peeling plaster, horrid cheap wooden door frames and plyboard ceilings, we have now got nice neat rendered walls exposing the wooden features in the walls and big solid beam doorways – once the wood floors are in place it will be magical (well to me anyway).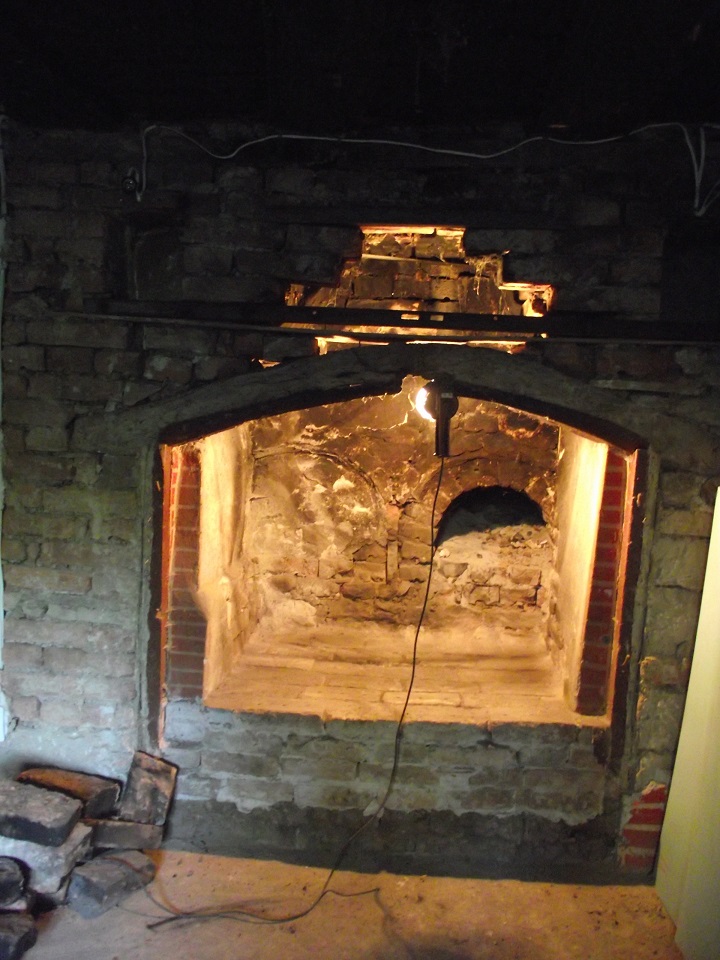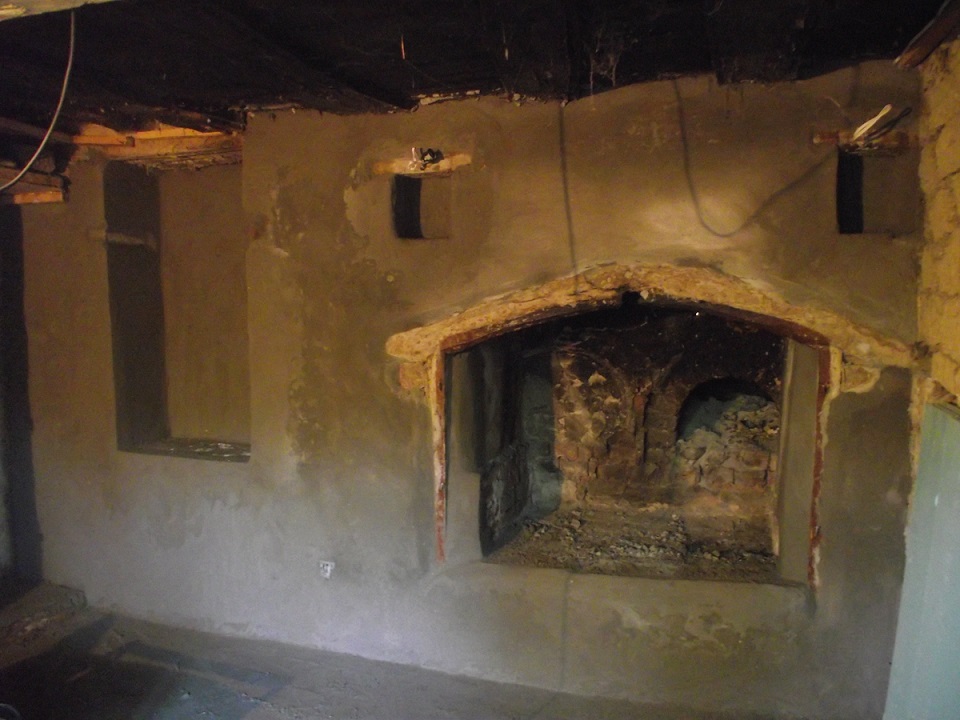 Whilst we were doing all this work our friend Ashim has been repairing the fireplace in the lounge that looked like it was going to collapse – now it is shored up with metal supports and re-rendered exposing the same beam that we have in the kitchen – I could not be happier.
With all these things happening now on the house and all the work we are personally investing in it, it is incredibly satisfying to see it come together and I think it is about time I put a collage of 'before' and 'after' pictures together so that you guys can appreciate the change as much as us.
On a more sombre note, one of my new friends in the village died suddenly today. He was a lovely, generous man that went out of his way to be the perfect host – I for one am sorry I didn't get to know him better as I loved his cutting sense of humour whilst he maintained the class of a very British gent! It brings it home to you that we are all mortal and reminds me very much of why we are doing all this in the first place….RIP
Till next time x
Join me: