Firstly I must apologise for being tardy in writing this episode – it has been a time of "too much to do – too little time" and seeming to take 3 steps forward and 2 steps back, although I guess that is still progress of sorts…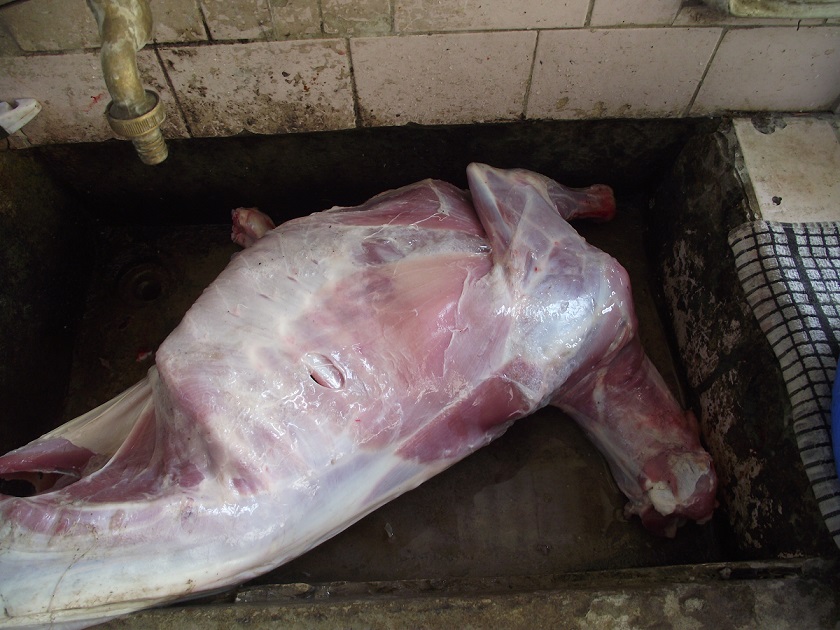 Of course our focus is winter, so we bought a whole lamb I butchered it and bagged it up into the freezer…we were going to keep the skin and have a go at tanning, but if I'm completely honest the weather was still hot and the thought of scraping the inner layer of sheep fat off the skin in the sunshine didn't fill me with glee, so we filed that idea…still we have plenty of lamb in our newly bought chest freezer, however not nearly enough of everything else.
Dan and Jane being Dan and Jane when we went to pick up a small chest freezer, to supplement the already sizeable fridge/freezer we have, on arrival at the store said "I wonder how big a freezer you can fit in the back of a BMW tourer"…the answer is a bloody big one that will take months of hard work and money to fill…but that's the one we brought home!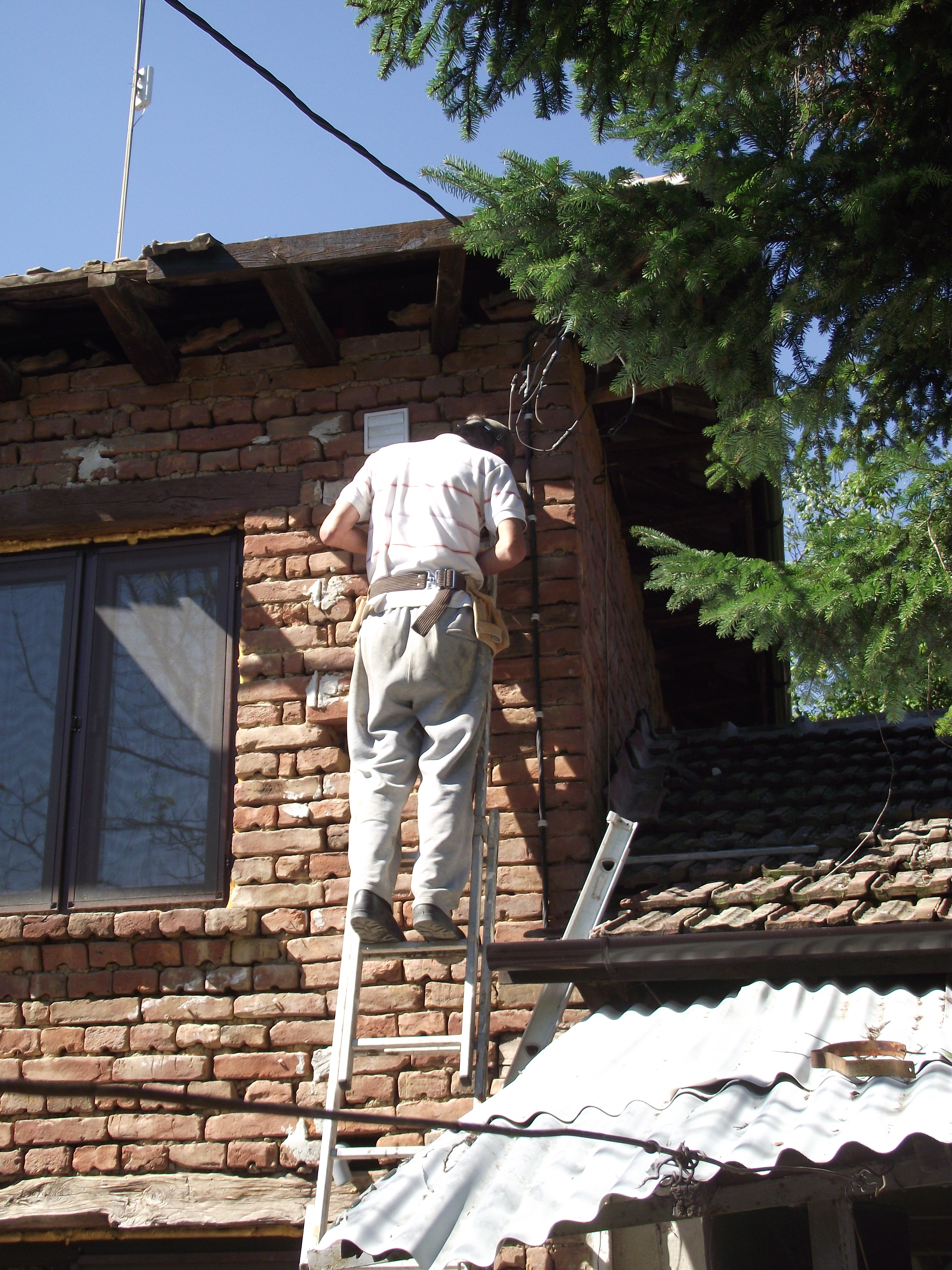 Paul has been working on getting our guttering ready for the rain – in amongst some horrid dental issues…I don't do dentists so I
sympathise big time, but we are nearly there. The bath is in upstairs and is useable, the toilet is in but the drainage is only part complete (my job for this week), the sink is in and functional and all the floors are now boarded completely. We have also acquired a sander, just in case I get bored 🙂
The second half of the central heating system is complete and in fact tonight we lit the Petchka for the first time and not withstanding a few teething problems it appears we have heating throughout the whole house, which is amazing.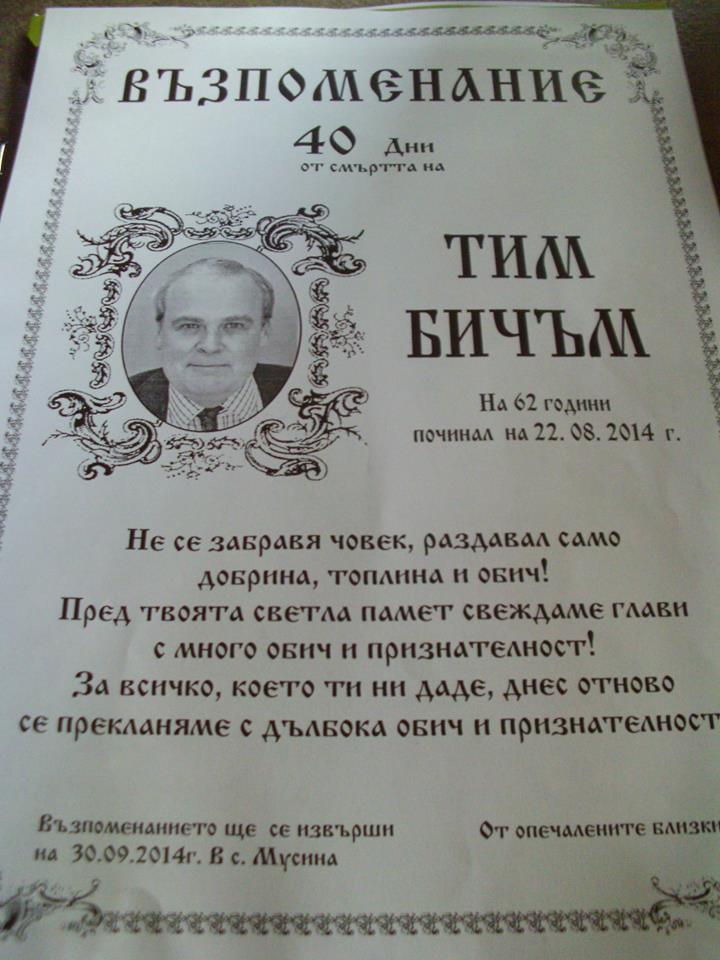 Amongst all the renovations we have also had Tim's funeral to attend, something I was particularly dreading, however it was quite a pleasant event despite the circumstances and Helena (his wife) had chosen a wonderful spot for his ashes to lay in the local village cemetery. Our encounters were few yet he had a way of impacting on your life… we will miss him as will many others.
During the wake, the mayor of our village, Xristo, invited us to attend a celebration at the 'Pensioners Club' the following day, so Dan at the ripe old age of 28 is now a honourary pensioner…I would say the food, laughter and good company was worth the accelerated aging but although good, I'm not sure it was that good…the home-made liquor was pretty outstanding though I must say.
We also had Shirley's 79th Birthday (our neighbour) and went to lunch with the girls – a really lovely meal in our local town with starters, main course, pudding and wine – six of us ate, only 5 of us paid and it came to about £7 each…incredible. All this food and alcohol its a wonder anything gets done.
This week we are preparing for Dan's return to the UK or rather my shopping list for him to bring back…I miss gravy granules and oxo cubes the most I think, so my next blog will be a solo affair…I wonder how much will get done whilst he's away!?!
Speak soon,
JD x
Join me: