Kristina
I am writing this in two parts as there is so much to say about these wonderful women and I don't want to cut it short for the sake of 'blog' restrictions.
I am so excited to share our team members with you all.
These are real women, living real lives, who are looking forward to helping me create something I just know is going to be so … what? How do I describe what I have planned?
There are so many relevant adjectives:
Relaxing, connecting, freeing, experimenting, fun, delicious, discovering…
I am making it my aim before the end of this month to put together a guide to what it 'actually' is, please hold me to this!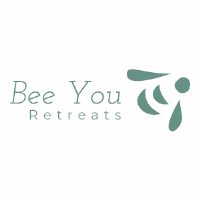 So, this is Part One of meet the team.
Kristina Wills
Chef @ Bee You Retreats in 2022
I first met Kristina through her sister.
We had helped Camilla move into her new apartment in Bansko and with her younger sister about to move over from Australia into our region, we exchanged details.
Kristina and I became firm friends and even launched a business aimed at helping women going through the menopause.
It was bad timing for both of us and we just couldn't make it work, however we did collaborate on an amazing little book with a really terrible title:
'The 34 Symptoms of Menopause Systems and Solutions – An Honest Guide'
It just rolls of the tongue, right?
That said though it is still a great little book with some amazing recipes from Kristina and some funny stories from the both of us…oh and it is available in Ebook form for FREE – so what are you waiting for?
So who is Kristina?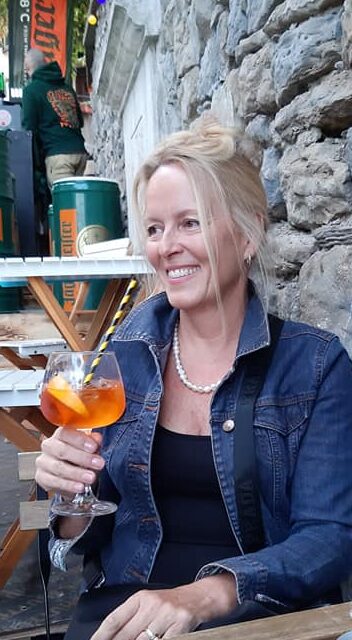 To me Kristina is a dear friend, one of the few that I have chosen later in life. She is glamorous, beautiful, kind, energetic and talented.
But I will let her tell you her story in her own words:
"We moved from Australia to Bulgaria 4 years ago and it has been a rollercoaster, in a good way. I live with a whole lot less now. A smaller house, but a lot of land and 7 cats and I'm sure there will be more!
I have been cooking professionally since I was 18 and received my diploma from the Cordon Bleu school. It was then that the hard graft began.
I was a chef at a time when there were hardly any women in the restaurant kitchen.
I had to work twice as hard as the guys to achieve recognition, but learnt so much.
The cooking is very different here for me to when I was in Australia.
I love the markets on Saturday mornings, a highlight of the week.
Eggs, honey, vinegar even wine all produced by the locals is a joy to bring home and use, and picking mushrooms in the forest, it takes me back to my childhood with my grandmother in Finland.
I don't think I had truly experienced the smell of fruit and veg till I moved here.
I'm doing stuff here I wouldn't have dreamt of in Australia, working the land, growing produce, I even wrote a cookery book as I was inspired by what I was seeing and buying.
I am now 57 and I'm busier than ever, which is a great thing."
Neither Kristina nor I are vegetarians, but it is featured as an option on our family menus on a regular basis and the retreat will be almost entirely vegetarian.
It is our commitment to feed everyone from the garden in front of the accommodation.
If you are interested in seeing some of Kristina's veggie creations, take a look at her beautiful little recipe book:
Home Sweet Bulgaria – A book of vegetarian recipes inspired by life in Bulgaria and the wonderful produce available here. Simply written, beautifully designed with recipes that are easy to follow for cooks of all skills to enjoy creating.
It is only 4 Euros or the equivalent currency – a Bargain!
Personally, I can't wait to start working with Kristina again, planning the menus, tasting her amazing creations and just laughing, big belly laughs like I don't quite seem to do with anyone else.
Check out both of these books in our new Book Shop above.

Part Two of Meet the Team – Katie
Join me: