How excited can one woman get about a large package! 🙂 Well let me stop you right there…I had not one but THREE large packages arrive at my door last month containing no less than 50 flexible solar panels – close your eyes and imagine me doing a little victory dance in our garden (actually you may want to skip that image)!
I had spent many months researching good old 'google' trying to understand solar technology and despite this, the only thing I'm pretty sure of is that I need a 5kw system to power our life so that is what I have bought…how I go about putting this all together, what inverter I need, how many batteries I need, which kind of charge controller I need is all going to be part of the growing pains. Or I could just ask Andy & Marie…or if there are any solar experts out there please don't hesitate to get in touch – we're not too proud to shout for HELP.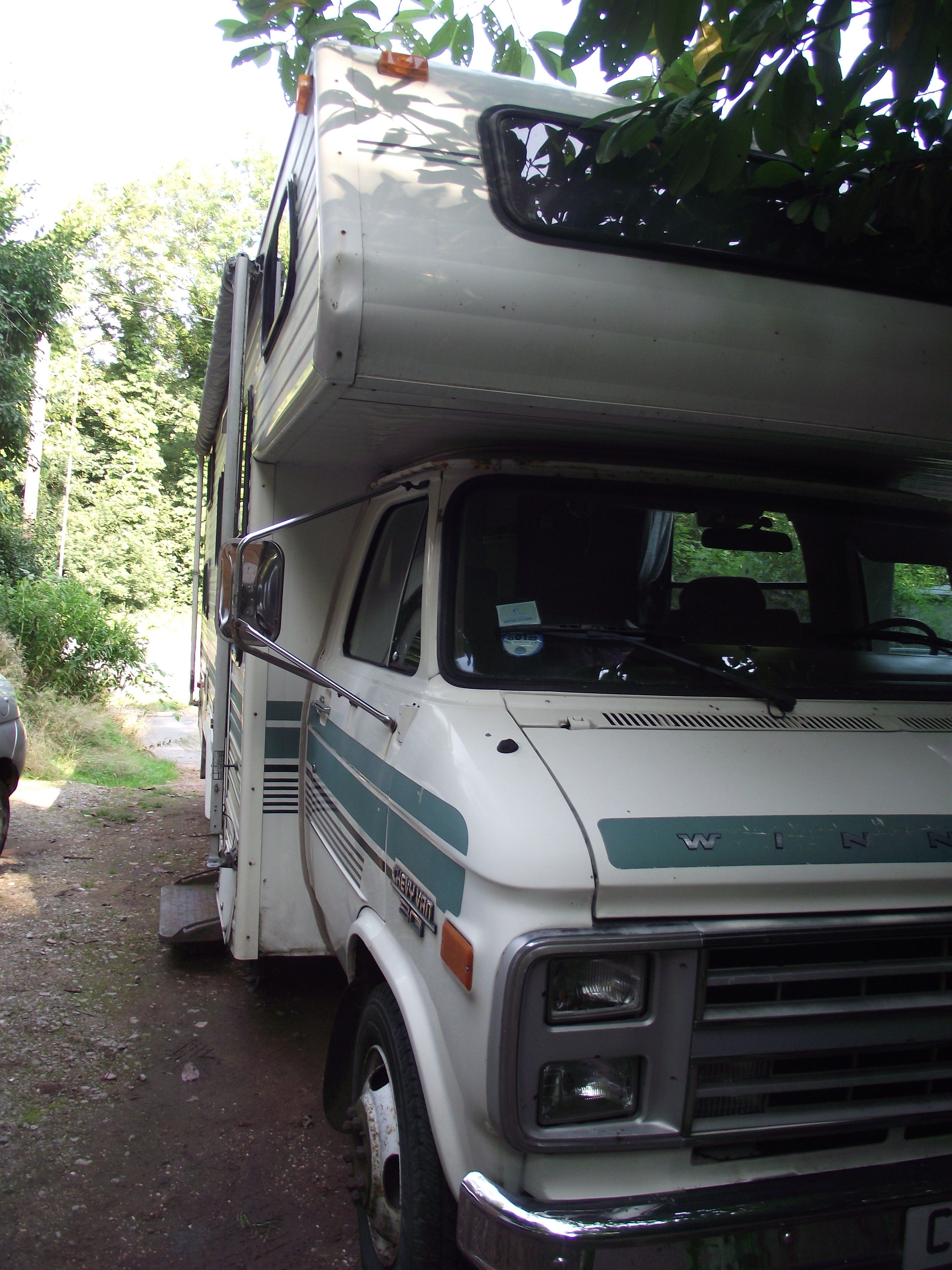 The other recent addition to our family is Cathy the Winnebago…named after the daughter of the lovely people we bought her off in Ireland. We figured that we would need somewhere to live whilst we renovated and this seemed the perfect way to stay on site and still be able to use it to tour the country once we'd finished using it as a house.
She is old (a bit like her owner), but we love her and she is so damn comfy and space enough for me, Dan and our two dogs (Kia & Hooch) who I've just realised I haven't yet introduced…another day!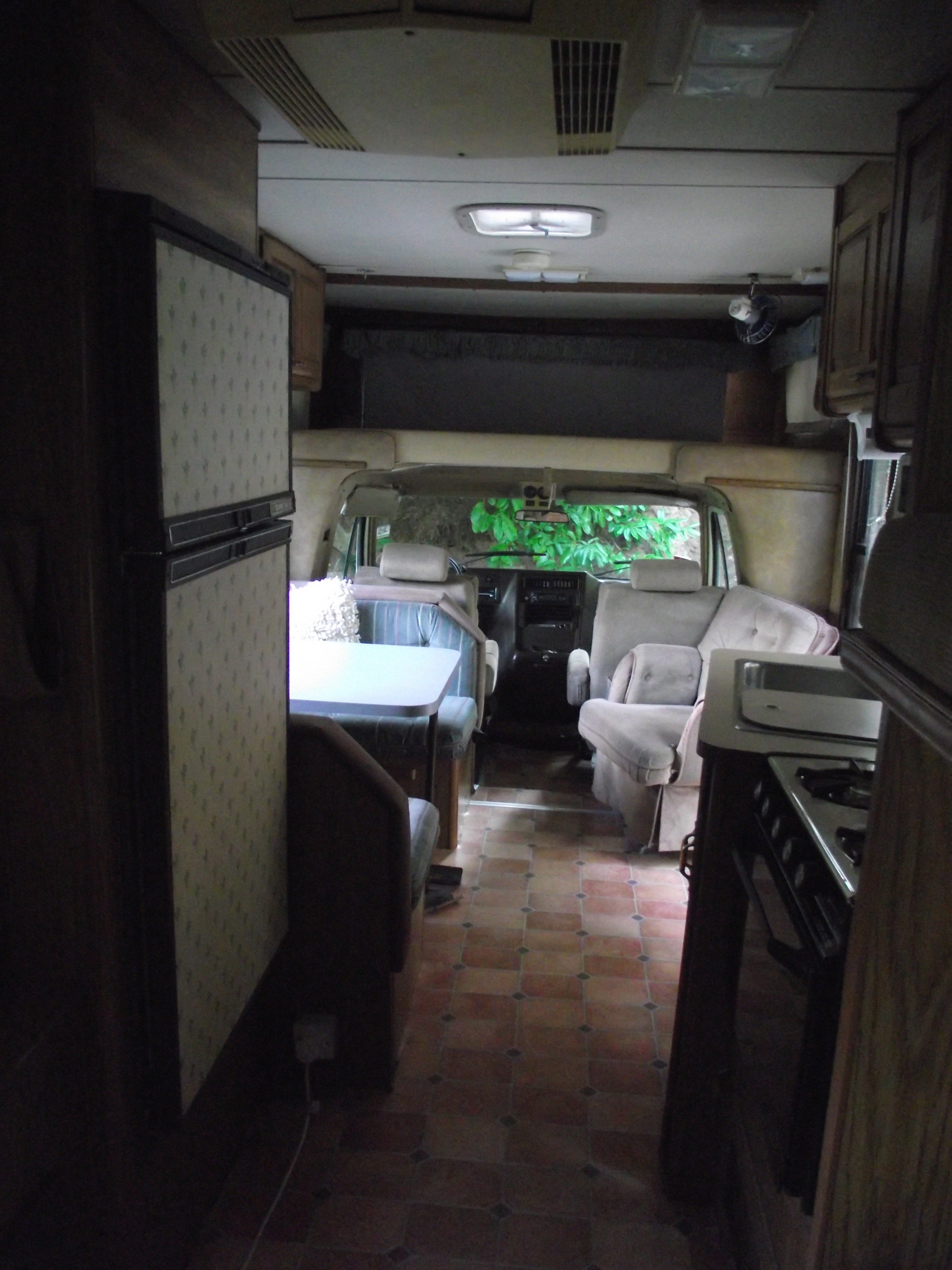 Considering her age, she has loads of equipment (again a bit like her owner LOL) but seriously the americans really know how to do camper vans (RVs), she roars like the V8 lion she is but is fully LPG converted with a full size fridge/freezer, 4 ring gas hob and oven, a bath (for a midget) and shower, toilet and beds for 6 people, airconditioning and everything and I mean everything works. I can't wait to start the final journey behind the wheel…
The only thing that needs fixing before we set off is the alternator belt – so again a plea goes out to any yank motor mechanics out there that fancy a trip to our house to sort this out for us…it's not a big job we just feel that if we are going to travel 1800 miles in her then she should really be fixed up by someone that knows what they're doing (or can convince us that they do).
So that's us all caught up, we'll probably start packing in January so feel free to join us, there may be some stuff going cheap!!
Join me: