As most of you are aware we now have electricity to add to the list of facilities we are now the proud owners of…well a list of two, water and electric, we are still working on the drainage side of things…but very nearly there!
In my last installment we had ordered two able workmen to come and help dig the hole that we had started, well able they might have been but turn up they certainly didn't so we continued to dig ourselves with more than a little help from our trusty wall-builder, Ashim. Hampered by nights of torrential rain, which meant the mud got really heavy and extremely slippery, followed by afternoons of heavy, close, hot and sweaty in preparation for the next
thunderstorm we have eventually made it… a massive hole to sink the septic tank into, a trench to it from the shower room, a trench from it to the drainfield and an even bigger hole to act as the soak away – now all we need to decide is what we do with all the soil we have left over!!
In terms of the weather though, we have had it pretty good considering. It is really unusual to have this much rain at this time of year here in Bulgaria and it has caused some catastrophic events around the country with many losing their lives in car accidents, mud slides and flash flooding, to be honest in our little spot we have been really lucky – it may have slowed our progress a little, but that is nothing in comparison to some of the damage it has done.
Slowed progress, maybe, but we have progress all the same, in fact we went to choose our tiles for the shower room this weekend just gone and it won't be long before we will have our first finished room. We actually can't get over the fact that what was the worst room in the entire house is going to be finished first and it is really coming together – it has had a completely new roof, new guttering, all the old plaster removed from the walls, drainage trenches dug and put in place, new concrete floor, new insulation on the walls and pipes, new windows, new boiler, new shower and toilet suite and finally new tiles – what an achievement – only 6 more rooms to go!!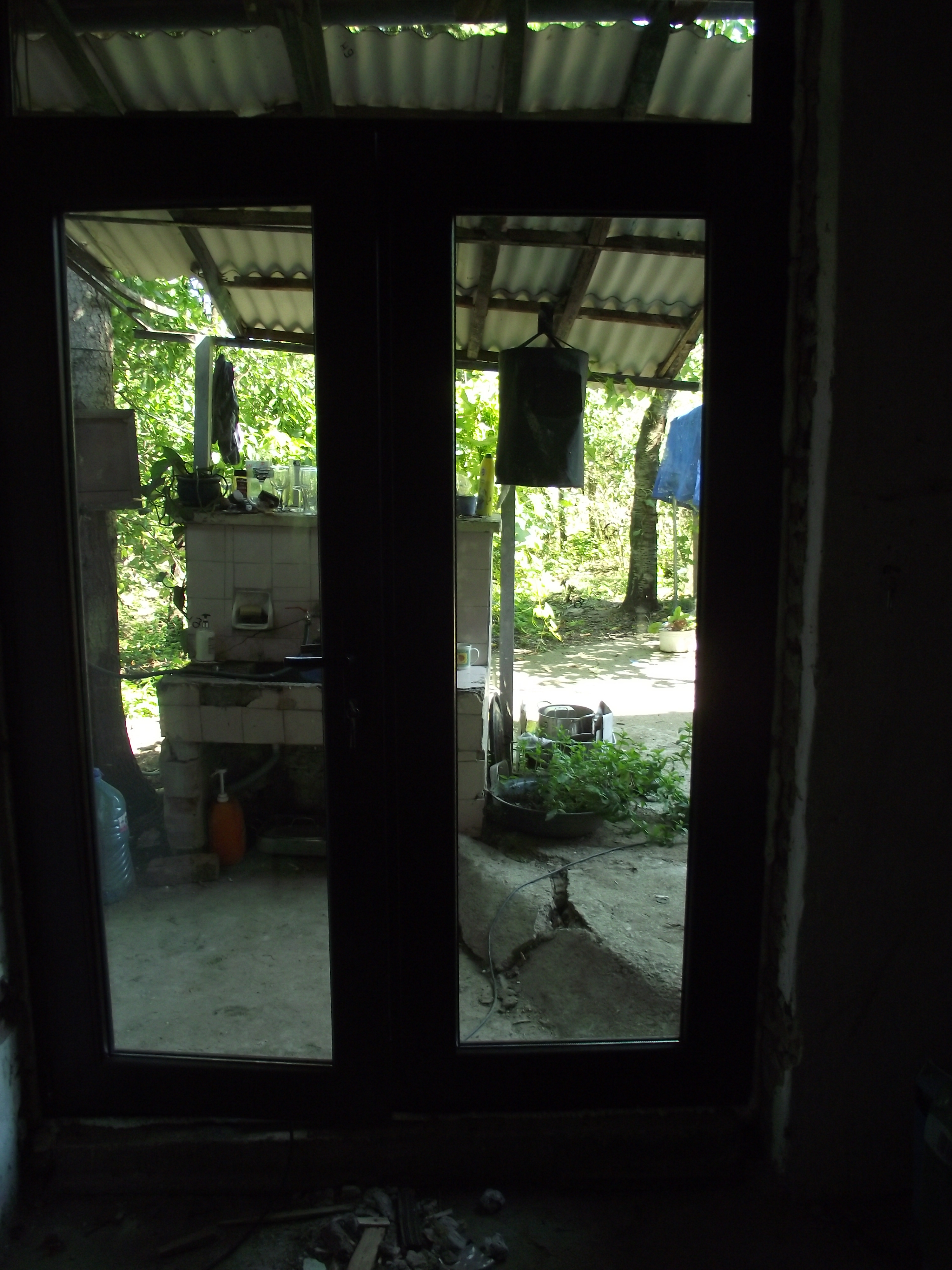 Oh and in amongst all of this going on – the digging and the plumbing we have also got a whole new set of double glazed windows and doors, and they look fabulous… it really makes it feel like home now, even though we are essentially still 'camping' in one room!!
Away from the renovations though, we have some new folks in town and they are absolutely delightful…they are there everyday I cross the bridge to pick up fresh bread, I have watched them walk their first steps and venture out on the water for the first time – they bring a big grin to my face every time I see the family out for a swim. We may just have goose for xmas 🙂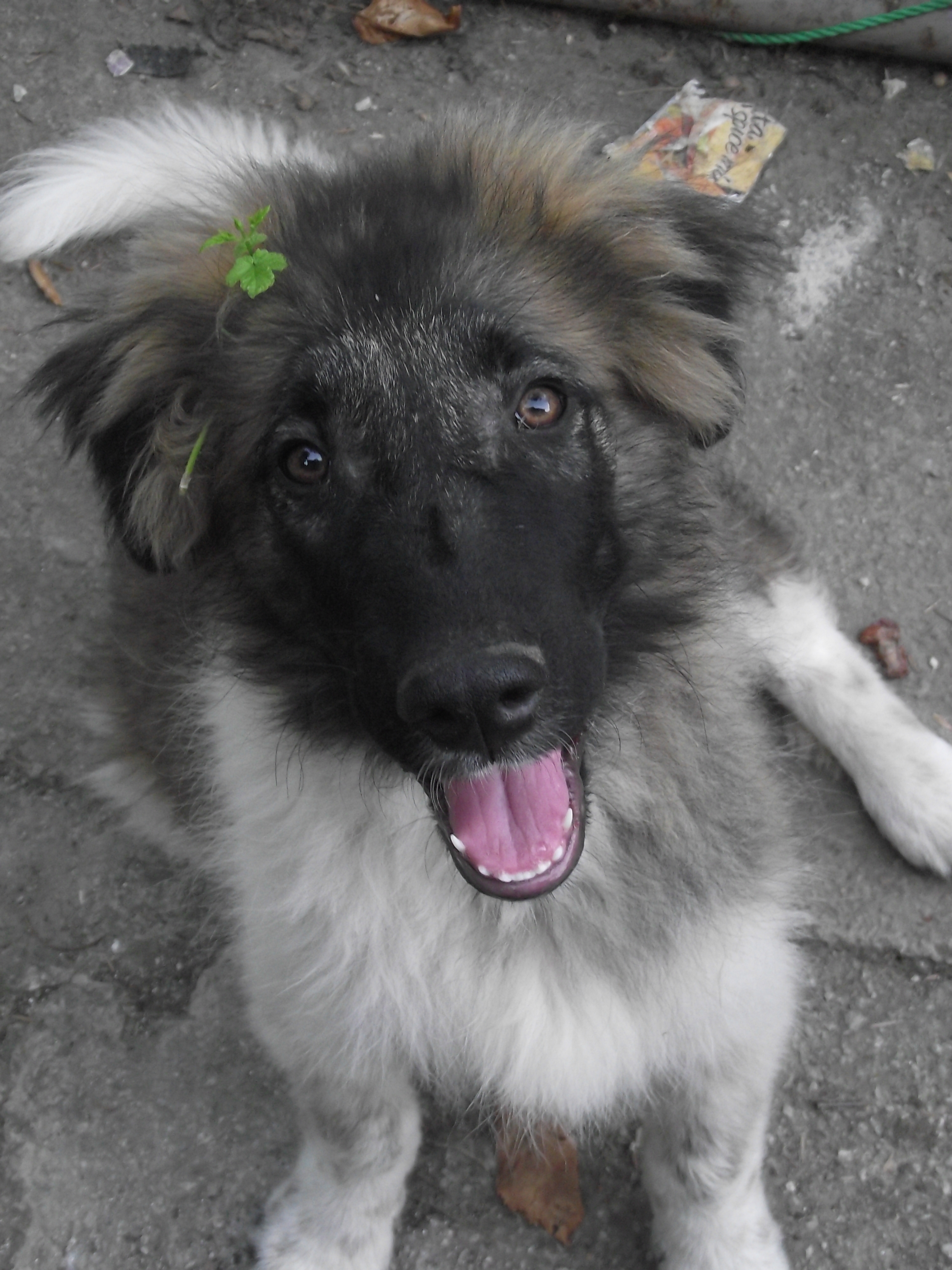 Diesel is also growing quickly, he is absolutely devoted to Dan and makes out he quite likes me sometimes too, when we are on our own he is the most loving and loyal little dog, loves playing with Kia and his whole body wags when he sees Hooch, although I'm not too sure Hooch feels the same way…God forbid anyone else that comes into our garden though, he is not even 4 months old yet and we already have to put him in the pen to take in visitors – something tells me he'll keep us and ours safe when he grows up.
Back to the house, the barn wall is finished and what an incredible job Ashim and Dan have done – it looks fabulous!! We have also ordered our new petchka, which will heat all our radiators and our hot water throughout winter and also has a small oven… we had to make some compromises as the one we really wanted didn't have enough power to keep all the radiators and water boiler so we had to lose some of the cooking facilities to make sure we keep warm. That said it is a funky bit of kit and should be here in about two weeks… the kitchen is the next room on the list of 'to do'…
We also have a whole load of fruit growing in our garden that we are donating to our neighbours as we really don't have time to do anything with it this year…
although the promise of wine, rakia and jam from our fruit without having
to lift a finger sounds pretty inviting…
Join me: