Project Manager – ReachFire Digital LLC – 2018 to Present
Working with a highly skilled and successful online marketing team specializing in Native Advertising.
Managing a team of campaign managers
Analyzing trends to influence campaigns
Managing advertising spend and invoicing over multiple clients
Quality Assurance on all copy
Project management of creative team
Process improvement to maintain and increase efficiency
Project Manager – Rolls Royce Aerospace Engineering – 2006-2014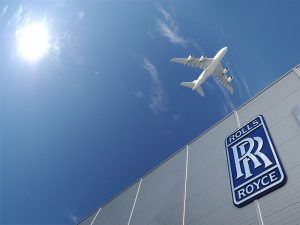 Working with a highly technical team of aerospace engineers to develop components and deliver new product introduction projects on time and in budget.
Reporting to the Program Executive and working closely with Engineering Management.
Tasked with overseeing the entire project for specific sections of the engine (Combustion, Turbines, Installations)
Lead a multi-functional team to achieve program deliverables
Lead NPI programmes ensuring integrated plans are resourced and committed
Report out project status, highlighting key issues and milestone achievement to senior management.
Monitor supplier performance and assess readiness for production
Create and present a training pack to 'up-skill' the team in the Production Rate Readiness process
Identify areas for process improvement and influence (Green Belt qualified)
Working to tight deadlines requiring excellent organisational skills, the ability to effectively prioritize a demanding workload, delegate and oversee support staff.
Join me: