Corporate promotional articles (capability management) – Web Content – seo keyword research, content editing
Aim: To rewrite and proofread articles for submission to corporate entity operating out of Australia
Task: To take the company brief and review it against the article written to ensure that:
All requisite key words were prominent and sufficiently frequent and t

he aim of the article was met

The tone and feel was appropriate for the intended audience and t

he grammar, punctuation and spelling was accurate
Transcription
 (podcast submissions) –
Article & Blog Writing
  – 
transcription, 
article writing, 
social media management, 
blog writing
Aim: To support a new business in freeing up the entrepreneur's time to focus on procuring new clients.
Task: To help her to focus on growing the business and recruiting full time staff to propel her business to the next level by:
Taking podcast audio and converting into an engaging blog post

Maintaining the tone and intent of the podcast without direct transcription

Selecting specific audio clips (with timings) for teasers and video clips and s

electing direct quotes to accompany images

Creating posts for the clients social media, to include Facebook, Twitter, Instagram and Linkedin

Meeting tight deadlines and being adaptable to each client's needs and subject matter
Article writing (Nutrition) – Article & Blog Writing – nutrition, research, blog writing, writing, creative writing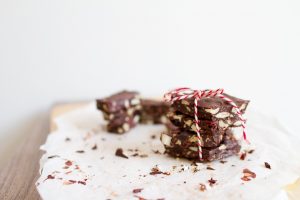 Magic Magnesium – Article written for a website promoting nutrition to help with the symptoms of menopause. The client loved the article and I wrote several more for the same lady. (Small example from the article below)
"The title is no accident, this wonderful mineral helps to regulate your body temperature, it facilitates the production of protein and it aids in lowering blood pressure. Amazing little thing isn't it.
What does that mean for us? Well this is crucial to everyone, but especially to us menopausal women. Being deficient in magnesium can result in anxiety, nervousness, high blood pressure and fluctuating body temperatures. Getting it right can calm the nervous system, contribute to cardiovascular health and promote good sleep.
There are several symptoms right there so we think this is key to symptom management, we call it the 'magic' mineral."
Article writing (Motorsport) – Race reports & press releases – ASCAR, LMES, LeMans 24 hr, motorsport, writing, PR
Working with Nicolas Minassian & Jarl Motorsport
Writing and distribution of race reports and press releases to raise driver and sponsor profiles including liaison with teams, drivers, sponsors and media sources to promote services.
Join me: