Well Bulgaria is definitely teaching us how to drink, but also how to smile…I don't think I've smiled so much since moving here and not all of it has been alcohol induced I promise! Every day we are working until our backs hurt, our arms ache and our brains are ceased, but stop just before our sense of humour breaks down… as believe me you need one of those to survive out here … not because of the Bulgarians (although they have their moments) – I'll give you an example.
We spent the whole of Saturday concreting part of our barn so that we could relocate the dog pen, thus ensuring they had sufficient shade from the sun and shelter from the rain at all times of the day. This floor measures approximately 4m x 5m so took us all day to do and apart from filling in the leveling bar gaps on Sunday we took a day off… Monday we put the dogs in it a little too early (a rookie mistake) and they promptly dug it up.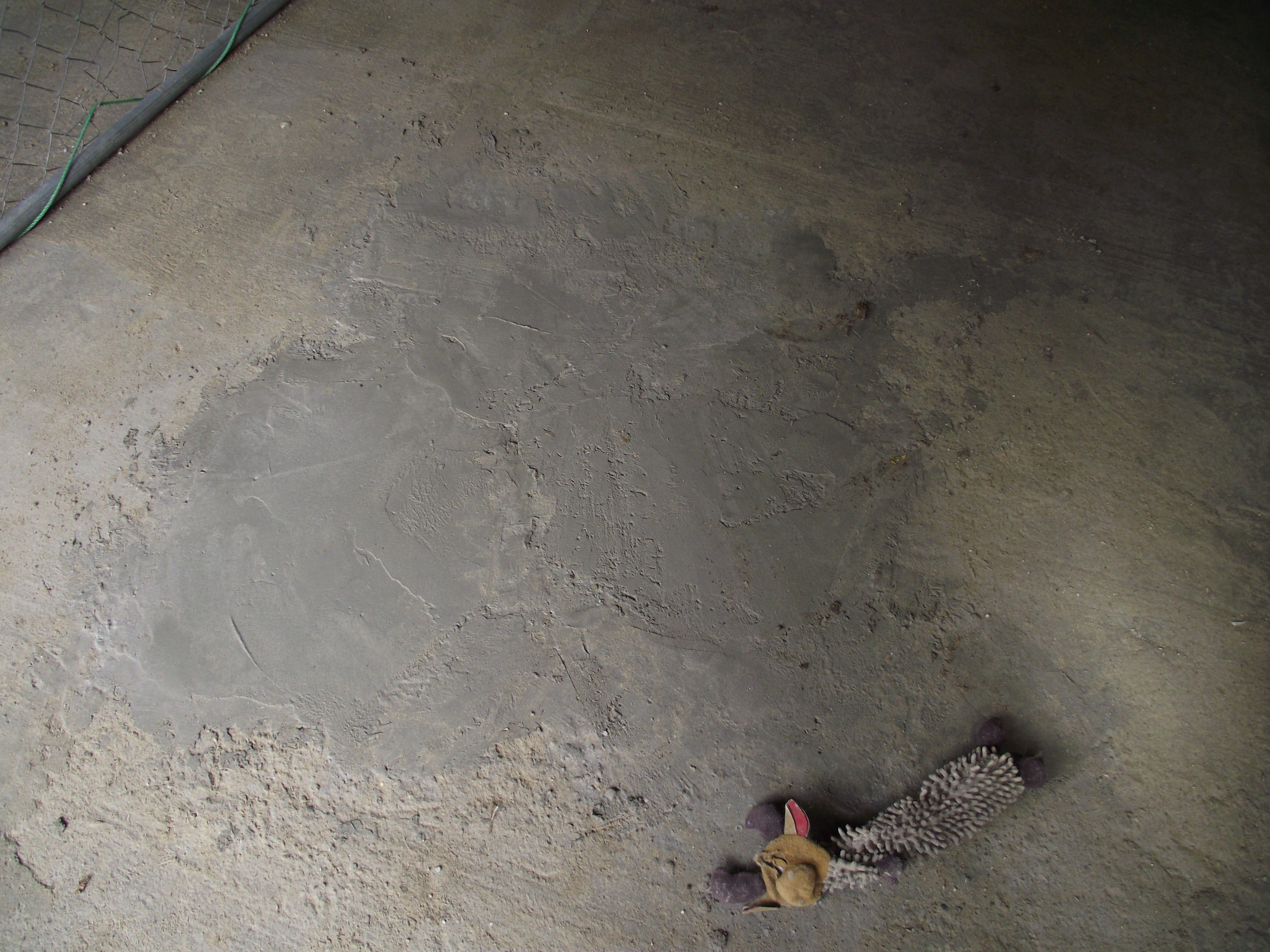 Well I say they, mostly it was Kia, who just happens to be 'my' dog when she does stuff like this so I too spent the day in the dog house, I also got the job of the running repairs. Whilst the repairs were in progress, Kia was tied on a long strap where the pen used to be…and promptly dug up my potato plants…and looked so pleased about it too – I think it was at this point that Dan saw the funny side of it, it took me a little longer at least until she had chewed her way through her restraining strap…it had us laughing again and Kia got her way as she is now curled up on the bedroom floor watching Dan play Grand Theft Auto and life goes on!
In fact life is getting a whole lot easier, Bertha is finally buried and will eventually have a gravel top and potted plants,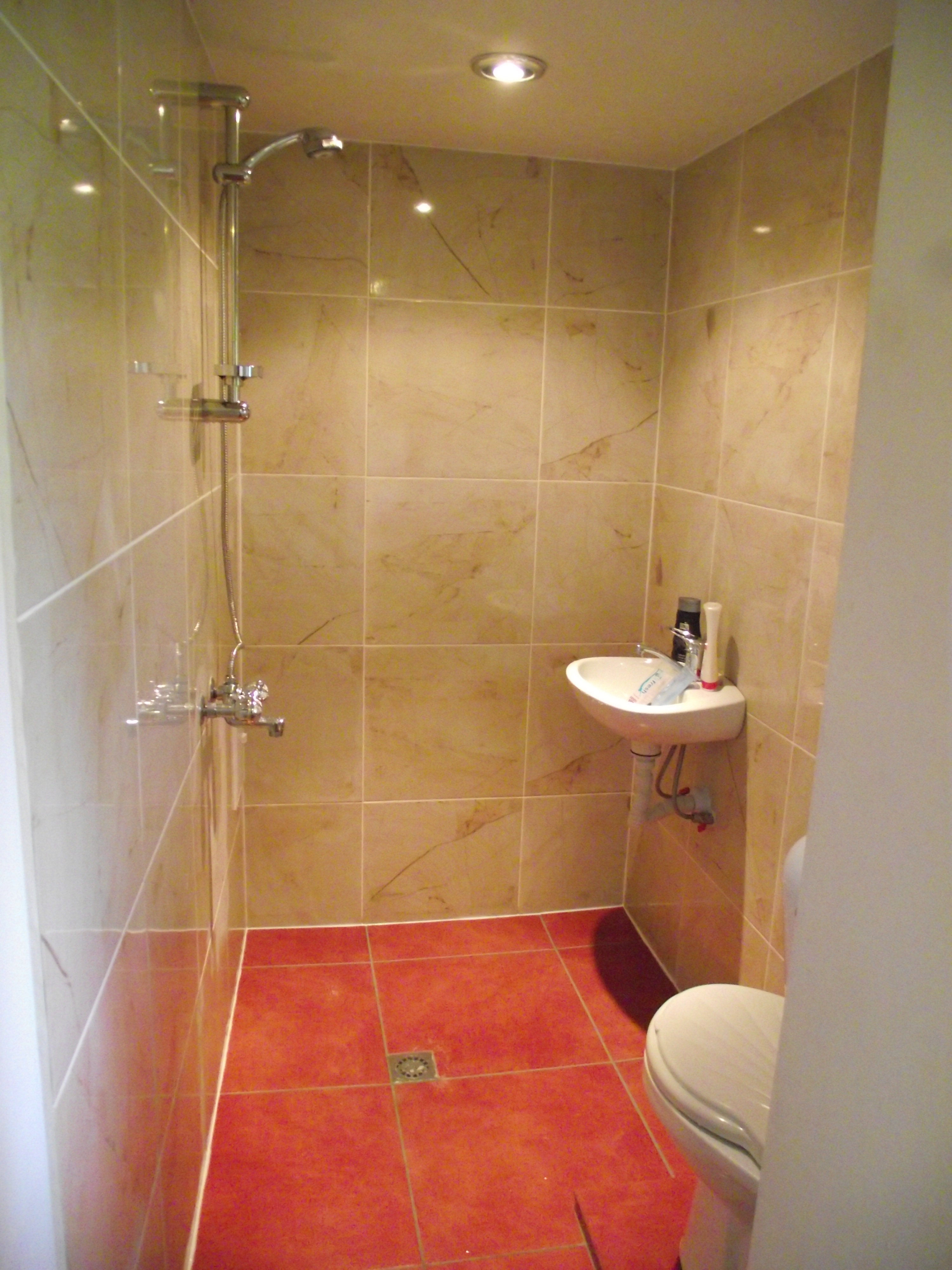 the shower room is fully functional so we can at last have a shower in our own home…this is more amazing than you can imagine and we may spend a silly amount of time in this room now it is complete. The change in this room from when we arrived until now is all down to one man, Paul Evans, a true gent, a cracking workman and a good friend, he cannot come more highly recommended…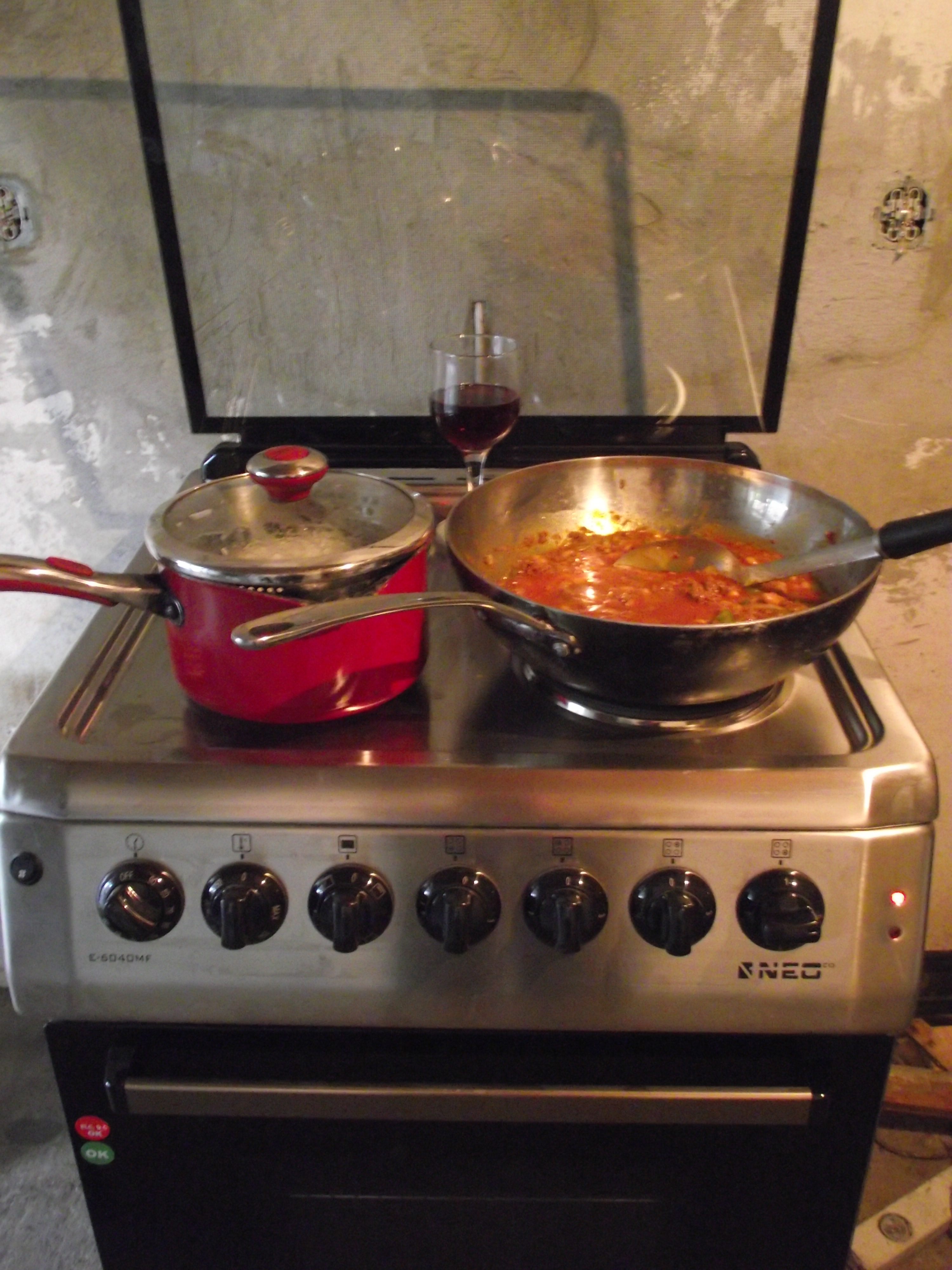 he has also hooked up our electric cooker so we no longer have to light the fire in 35 degree heat just to cook dinner…as promised we are almost civilised!
There is still plenty to do obviously, we have started work on our kitchen and are trying to keep a little of the old Bulgarian style about the place by roughly rendering the walls instead of smooth straight plaster…it will of course need painting but we like the look so far. We have bought some real stone tiles for the flooring which have some lovely muted colours (yellow ochre, blues and greys) and Dan has offered to build us a kitchen using as much as the reclaimed wood out of the five little pens we will be dismantling – this should keep the look of the old beam across the fireplace and mix nicely with the stainless steel oven and black fridge-freezer we have bought.
The place is really coming together and we love it more and more each day! The internet is being installed next week so once again that should make things a whole lot easier…for the time being though I'll just have to get my fun cutting down trees, filling in holes and repairing damage done by the dogs…oh how my life has changed!!
Join me: